Ready4Action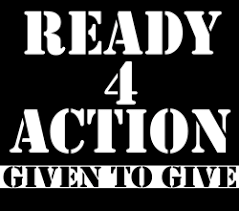 Monday, 4 April 2022

10:00am - 4:00pm

Zero Carbon Guildford
About
Welcome to the Ready4Action Launch sign-up page! Ready4Action is a social action project which aims to connect young people with the needs of their local community and give them lifelong skills in project planning and management.

This exciting event will kick start the planning process, giving you the opportunity to workshop your ideas with a group before presenting them to a panel of special guests for feedback on how to make your plans even better and more impactful!

There'll be free lunch and plenty of biscuits!

Also, if you enjoy this event you can also take part in an 8 week programme of workshops and project planning meetings which will culminate in the outworking of a social action project within the local community in June.
Location
Zero Carbon Guildford 14-16 Friary Street, Guildford, GU1 4EH
Info This event has now passed.